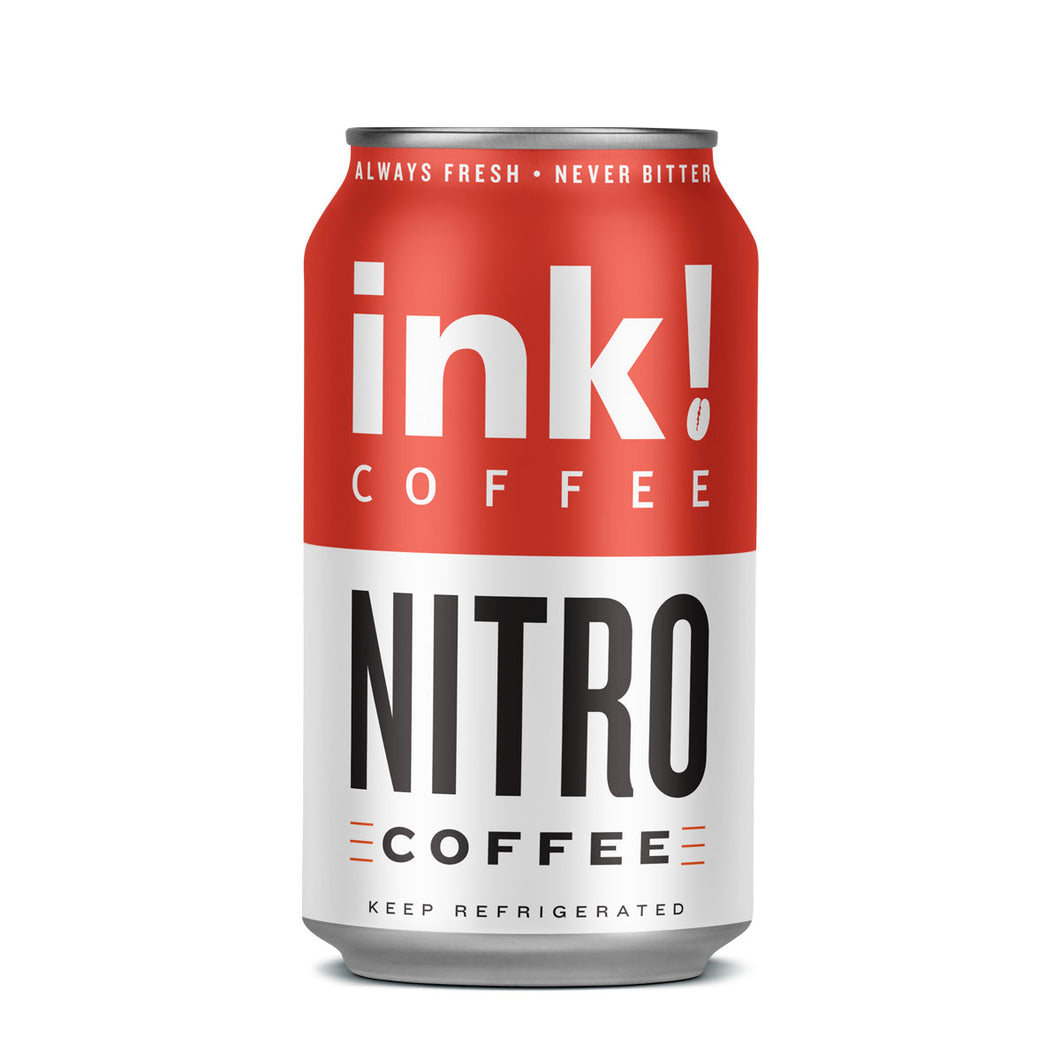 Nitro Coffee (8 cans)
Regular price $29.90 Sale
TWO 4 PACK (8 CANS)
Always fresh, never bitter has always been our mantra. And now with ink! Nitro we believe it doesn't get any smoother or flavorful than this. Nitro infused in the can with our proprietary nitro coffee blend comes to life in each and every pour. Drink straight from the can or pour in a glass to see the cascading effect of nitro. But most important, the silky taste of ink! on nitro will set a new standard for what you'd expect from nitro coffee.
Creamy and rich, smooth and silky.
Chocolate and almond notes.
Deep, low acid flavor.
Note: this product ships UPS 2-day only.